03 Feb 2021
Vincent Fernando, CFA
On July 21, the Singapore-headquartered Circles Life launched its eSIM service that allows users to sign up and activate their mobile plans without the need for a physical SIM card.
The product is the latest initiative by the digital telco to make customer onboarding easier and safer in a time of social distancing. With eSIMs, consumers can activate and use their mobile plan within three minutes of signing up, removing the step of having the physical SIM card delivered to their doorstep.
Notably, users can toggle between their physical SIM and their eSIM anytime, allowing them to switch between two lines even if their phone doesn't support a second physical SIM card. This kind of convenience echoes the big shift that happened in the software and video industries, where the internet has replaced DVDs as the main mode of delivering content.
What are eSIMs?
ESIMs are just like physical SIM cards, except they are directly embedded into the phone's hardware. Physical SIMs are a relic of a past – they were also meant to store messages and contact information, but those functions have been taken over by the phone itself.
ESIMs have a smaller form factor that provides phone manufacturers extra space for other components or even the option of producing a thinner device.
ESIMs promise consumers more freedom, convenience, and choice. Once adopted by the industry, they can directly connect and switch to any carrier via software, making it easier for users to try a wide variety of telco products offered by different providers since they would no longer have to insert a small plastic card into their devices every time they switch to a new mobile network.
For travelers, this means doing away with waiting in line at the airport to get a tourist SIM.
Telcos' resistance to adoption of eSIMs
ESIMs are relatively new. NanoSims were first introduced in phones in 2012, while eSIMs hit the consumer market four years later.
But eSIMs have now been introduced in most new smartphones today. In fact, by 2025, about 2 billion newly shipped smartphones are expected to be eSIM-compatible – that's nearly all the smartphones in the world.
The primary reason for the slow adoption of eSIM technology is the reluctance of many telco providers to support it, given that the ease of switching carriers could increase customer churn rates and reduce roaming revenue.
With the latest models of smartphones no longer requiring physical SIM cards, telco carriers have the most to lose from the adoption of eSIMs. It doesn't help that they generally have been stuck on the mindset of locking in users with prohibitive subscriptions rather than persuading them to remain loyal customers.
Singtel had begun issuing eSIM-compatible services back in 2017 but it quickly stopped soon after.
Meanwhile, in the US, things got so heated in 2018 that the U.S. Justice Department began an anti-trust investigation into Verizon, AT&T, and GSMA for allegedly colluding to establish standards that would have locked a device to a network even if it had eSIM capabilities.
On the flipside, India is ahead of the curve, with Airtel and Reliance Jio offering eSIM activation since 2018.
From an operational perspective, eSIMs offer telcos higher efficiency with how they reduce the necessity of managing physical deliveries of SIMs. They cut down the need for retail space too. And yet many large telcos still prioritize finding ways to lock-in their customers with contracts and other barriers.
It is interesting to note that the technology has been better received in other new applications such as the Internet of Things (IoT) where there aren't any preexisting consumers for large telcos to lose.
While Circles Life is currently among the few telcos that are doing an early rollout of eSIM compatibility, its move could be a sign of the times. ESIMs could soon change the telco landscape because it can change up business tactics in the industry and offer significant new consumer use cases, such as the following:
1. Travel roaming
Frequent travelers know the pain of having to line up for a tourist SIM every time they land in a new country (or, if they're in a rush, having to pay for exorbitant roaming rates). This pain point opens the doors for a telco startup that's laser-focused on making overseas communication easier.
For example, a travel-oriented service could offer a flat rate for data usage across dozens of countries, giving consumers peace of mind over their phone bill. Consumers who travel frequently can simply change their local carriers in each country without the need to physically change or purchase a SIM card.
This gap in the market is exactly what the travel eSIM startup Airalo is looking to address. The Singapore-based company provides consumers access to data packages across 190+ countries via their eSIM store. Using the company's mobile app, customers can browse through the listed destinations then simply scan a QR code on their desired data package.
The service would then be automatically installed on their devices' eSIM, allowing them to enjoy local data rates.
As telcos cater to more data-hungry consumers who wield many internet-connected gadgets, there could be rising demand for services that allow users to leverage the same data plan for several devices wherever they may go.
In November last year, global Wi-Fi startup Skyroam raised US$20m in a C2 round led by Mesh Ventures and Phi Ventures. The company uses its patented virtual eSIM platform to provide portable software-based Wi-Fi hotspots across 130 countries around the world, enabling users to turn on a Skyroam device and connect to local carrier signals for data – again, without the need for physical plastic SIM cards.
The technology works by storing the eSIM card data of Skyroam's global network partners in its data center. When a Skyroam router searches for a network, it automatically connects to the strongest signal and dynamically switches across networks to whatever is most suitable at the time. Notably, up to 10 devices can connect to each portable router.
2. Instant switching between different types of telco services
With the rollout of 5G technologies, it will become easier for telcos to offer personalized data plans unique to consumers' needs. ESIMs help lay the foundations for this development by offering consumers the ability to seamlessly shift between different types of services based on their needs at any given time.
For example, when performing routine tasks such as video calling or downloading files, consumers can rely on a more "volume-oriented" service that provides a large data allowance at moderate speeds. Then, when playing mobile games, they can easily shift to a secondary package linked to their eSIM that provides high-speed, low latency connections.
According to Circles Life, average data consumption among users has shot up from 11GB/month in 2019 to 15GB/month in 2020 as consumers use tools like Google Hangouts and Zoom more frequently. These findings are corroborated by a June 2020 survey conducted by global financial services firm UBS that found increased data usage linked to online videos and digital banking (60% in 2020 vs. 46% in 2017) as well as office productivity apps (28% in 2020 vs. 20% in 2017).
This trend is expected to only become more pronounced over time as services built around eSIM and 5G technologies better fulfill customer's needs – pushing them to consume more data.
3. Trial services
In the same way Netflix and many cloud software companies offer trial periods, telcos will be able to try the same tactic with the help of eSIMs. On the consumers' end, trying a new telco service could become as simple as scanning a QR code.
The challenge here, though, would be for each telco to convince a potential customer to stay on rather than leaving them to enjoy another free trial period, this time from a rival.
Unlike video-streaming sites or software, which have unique content or features to hook customers, telcos are mostly invisible, with their presence felt only whenever there's a disruption.
While telcos have tried to layer services on top of their pipes, it's been a mixed bag in terms of success – with Singtel's Hooq as a prominent example.
Circles Life, meanwhile, has been trying to position its app as a lifestyle service rather than simply a way to track data usage. How far it can bring this idea, though, remains unclear.
Perhaps a solution would be to offer eSIM mobile plans as a gateway to established internet services through exclusive partnerships and bundles, which is something telcos are already doing with their physical SIM plans.
Caveats
From a consumer's standpoint, there are tradeoffs with using eSIMs. For one, it would be hard to extract the data from it if the phone breaks down – not a problem with an extractable SIM card.
Second, privacy-minded folks might be concerned about the difficulty of fully disconnecting from a telco network.
Third – and perhaps the most significant downside – is the difficulty in changing consumer habits. Older users might stick to physical SIM cards out of familiarity.
From a business standpoint, eSIMs could end up benefiting the dominant players that own the pipes as well as multiple revenue streams. They could afford to bide their time and, when they're ready, launch a competing service to battle against the upstart telcos.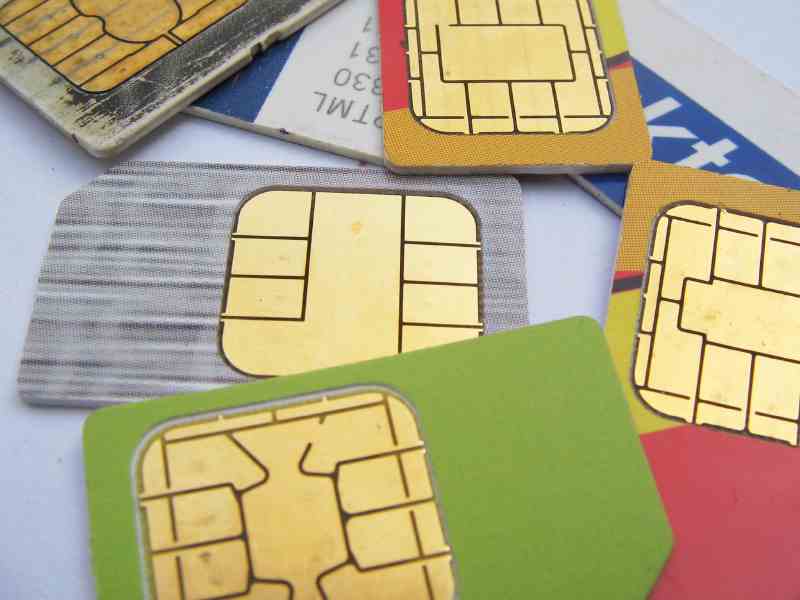 Players like Circles Life, meanwhile, have to bear the cost of educating consumers in Singapore about eSIMs.
This is a scene that has played out before: Whenever mobile virtual network operators (MVNOs) or upstarts launch a novel idea, incumbents with the exact same product won't be far behind.
eSIMs could bridge the gap to the 5G era
Regardless of how the competition plays out, consumers will ultimately benefit from it. In the same way that some people use different credit cards for different purposes, with eSIMs, consumers have the ability to choose what plan works best for them in a given circumstance – plus the option to swap back and forth.
Telco startups will be encouraged to produce or partner up with laser-focused services designed to address specific use cases. It can also be expected that widespread usage of eSIMs will encourage an even larger shift toward prepaid plans as opposed to phone-subsidized ones.
Smaller telcos in countries where logistics costs are high, such as Indonesia and Vietnam, will benefit even more from a reduction in the need to invest in physical SIM card distribution and retail touchpoints.
While everyone waits for 5G to expand the opportunities for telco innovation in the future, eSIMs could be a major driver in the meantime.