Meituan-Dianping has moved back into China's powerbank rental sector after abandoning it around three years ago. This will reshape the industry by enticing millions of retail space providers with an offer they can't refuse: Sign up for our powerbanks and get visibility in our apps for a better chance of reaching hundreds of millions of customers.
Retail space providers or merchants supply the real estate needed to house rental powerbank stations where users can borrow and return chargers. These kiosks are located in public spaces with high foot traffic, such as restaurants, movie theaters, shopping malls, office buildings, hair salons, karaoke bars, and other places of leisure and entertainment.
Shared powerbanks: A billion-dollar opportunity or fool's gold?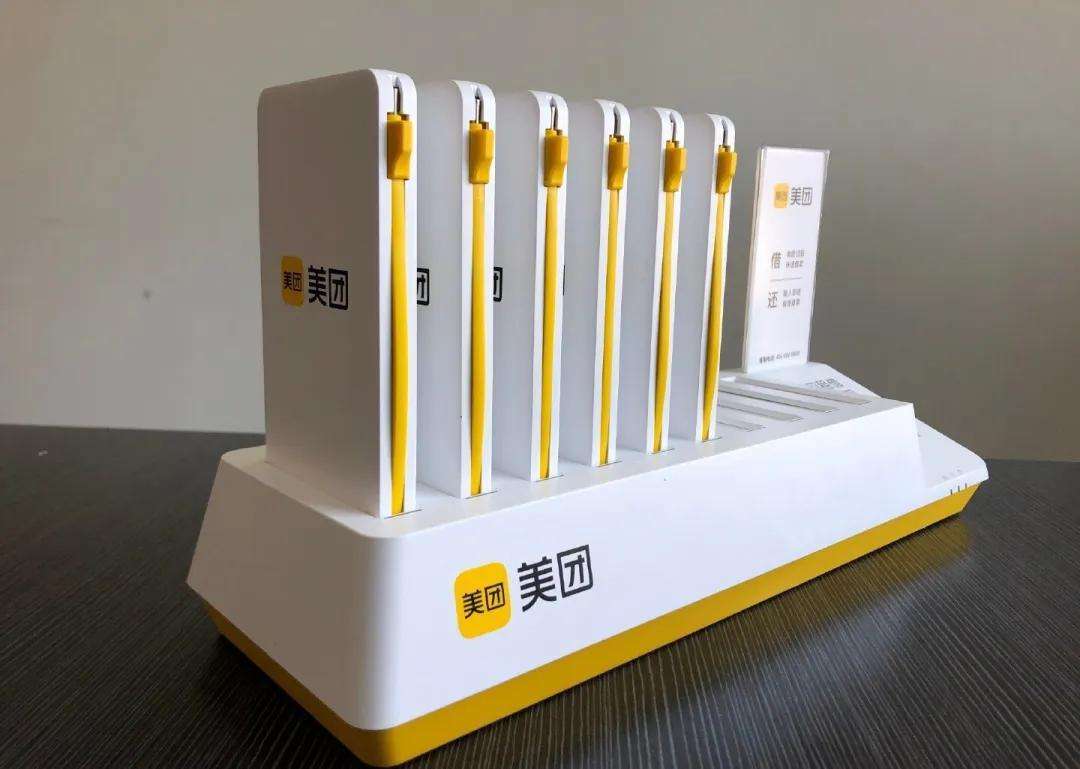 Retail shops represent many of the more than 6.2 million vendors on Meituan's platform, giving the company a natural advantage as it can immediately recruit them to join its powerbank ecosystem.
So how does Meituan's offer work? Every time someone charges their phone with a Meituan powerbank on store premises, that shop will get a page view boost in Meituan's ranking algorithm, resulting in greater visibility across the company's apps and a better chance of being seen by its 451 million users.
Merchants only need to provide the physical space for powerbank stations and sign the contract to be entitled to 60% of rental revenue and the all-important visibility boost in Meituan's marketplace.
Meituan's offer [harks back] to the advice that Grab co-founder Anthony Tan got from Masayoshi Son , when the SoftBank CEO wanted to invest in the Southeast Asian startup: "You take my money. It's good for you. It's good for me. If you don't take my money, not so good for you."
Any shop that doesn't become part of Meituan's powerbank system loses out against those that do. Retaining an existing partnership with a different powerbank-sharing company is also a disadvantage – using another powerbank is a lost page view in Meituan's ranking system.
On the other hand, accepting Meituan's offer seems to benefit all participating merchants as well as the customers they serve.
Vendors, for example, can increase page views at no cost – a welcome addition in an environment rife with ad fraud, where shops routinely buy traffic and falsify data to gain prominence in Meituan's apps. Thanks to the new and more trustworthy signal for store quality, consumers get a better user experience and can make more informed choices on their purchases.
Meituan gains by getting higher revenue, user growth, and merchant retention. Rival rental powerbank companies are left behind and the market is fully at Meituan's mercy. Its shared powerbank ecosystem also establishes a walled garden from which it can defend itself and attack new targets.
The company has leveraged its scale and network to put a virtuous growth cycle into effect. Merchants are compelled to only sign up for its powerbank rental system because of the advantages, and they could be locked into exclusive contracts to funnel users to Meituan's platform. More users mean a wider customer base for merchants, giving them more incentive to sign up for Meituan powerbanks. The cycle repeats.
A brief history of shared powerbanks in China
The concept of shared powerbanks took off in early 2017, following the boom in bicycle-sharing after 2015. While operators in these segments are part of China's sharing economy, they own all the goods they lease out on their platforms, unlike traditional sharing businesses like Uber and Airbnb. In that sense, it's fair to also call it a rental economy.
Meituan experimented with the idea of shared powerbanks in late 2017, when the market was in its early stages. The company piloted projects in two Chinese cities, Shijiazhuang and Qingdao, but it quit the market after three months over a purported "lack of synergy with its other businesses."
After Meituan's exit in November 2017, powerbank sharing went from being an unknown market to a billion-dollar industry until late 2019, in a turbulent period known as the "War of a Hundred Chargers."
Today, the market is an oligopoly of four, but the path to stability was torturous and paved with startup failures.
The shared powerbank bank industry went through four stages, broadly mirroring the famous Gartner hype cycle and following a similar pattern of tech market evolution in China:
In early 2017, an innovation trigger led startups and investors to rush into the space.
In the second half of 2017, investors pulled back and startups struggled for market share.
From late 2017 through 2018, brutal competition led to market elimination and a dozen companies shuttered or left the market like Meituan.
In 2019, market leaders reached profitability, proving the sustainability of the shared powerbank model.
Up until 2019, profit eluded market players and the viability of their business model was in question. People had their own powerbanks, which were cheap to buy. It wasn't clear if they would embrace or even needed the rental model. Difficulties faced by bike-sharing, the totem of the sharing economy, compounded doubts.
An infamous son of a Chinese billionaire was so skeptical that he proclaimed in a now-deleted social media post that he'd eat poop if shared powerbank businesses ever took off.
The current market is dominated by four players: AnkerBox, Xiaodian, Energy Monster, and Laidian. All are profitable and accounted for over 85% of the Chinese market at the end of 2019, according to iResearch. In less than two years, they helped build a market that's worth 7.9 billion yuan (US$1.1 billion) and has 250 million users.
Biding time
By bowing out of the market early, Meituan avoided costly competition in an uncertain environment, allowing others to test, educate, and develop the market. But the company had its own set of challenges to contend with during this time.
In April 2018, competition in food delivery intensified as Alibaba bought out Baidu's stake in then-leader Ele.me for US$9.5 billion. Meituan was also preparing for an initial public offering in Hong Kong that took place in September 2018, and its subsequent performance in the markets after listing was lackluster. In March 2019, it announced wider losses in its Q2 earnings, with shares dropping 25% from IPO prices.
Meituan did some reorganizing, withdrew from markets, and reworked platforms. It slashed delivery costs per order and backpedaled from its bike-sharing business overseas. The company's car-hailing service adopted an aggregated model, hosting smaller players in order to better compete with the sector's overwhelmingly dominant Didi Chuxing.
In August 2019, Meituan posted its first profitable quarter, followed by strong results again in November and March 2020. Today, shares are up more than 70% since the 2018 IPO, and it is China's third-largest publicly-listed tech company by market capitalization at over US$86 billion.
Throughout this, Meituan continued to focus on two key pieces it needed to upend the shared powerbank market: users and vendors, which it respectively grew from 280 million and 5 million in 2017 to 451 million and 6.2 million in 2019.
A second attempt
Meituan's reentry to the sector comes amid rising powerbank rental prices, giving the company an opportunity to undercut rivals. Since September 2019, fees have climbed from a minimum of 1 yuan to 3 yuan per hour nationwide. Some upscale areas with high foot traffic have seen prices go up to 12 yuan an hour, causing some customers to complain.
It's also returning to the space off the heels of Covid-19, a period of shutdown for the Chinese economy. Shared powerbank operators likely have limited to zero revenue after the government-mandated lockdowns nationwide from late January to the beginning of April.
Meituan is hitting its opponents while they're vulnerable.
Meituan also suffered disruptions and saw revenue decline in the first quarter of 2020, but it grocery delivery service saw a 400% jump in sales in February.
By entering the powerbank-sharing market now, Meituan is hitting its opponents while they're vulnerable after being starved of revenue for months. And as China's social and economic activity slowly returns to normal, Meituan, with a cash of US$2 billion, can tide through a lull.
Lessons from an earlier war
Years before the powerbank sector came into existence, Meituan had fought – and won – in a much bigger war.
When it launched in 2010, Meituan was one of the 5,000 group-buying sites in China, each hoping to imitate the success of Groupon, the world's startup darling at the time, on Mainland shores. What followed was the War of a Thousand Groupons, with these businesses engaging in a fierce venture-funded battle for market share. In early 2011, Groupon itself entered the Chinese market via a joint venture with Tencent.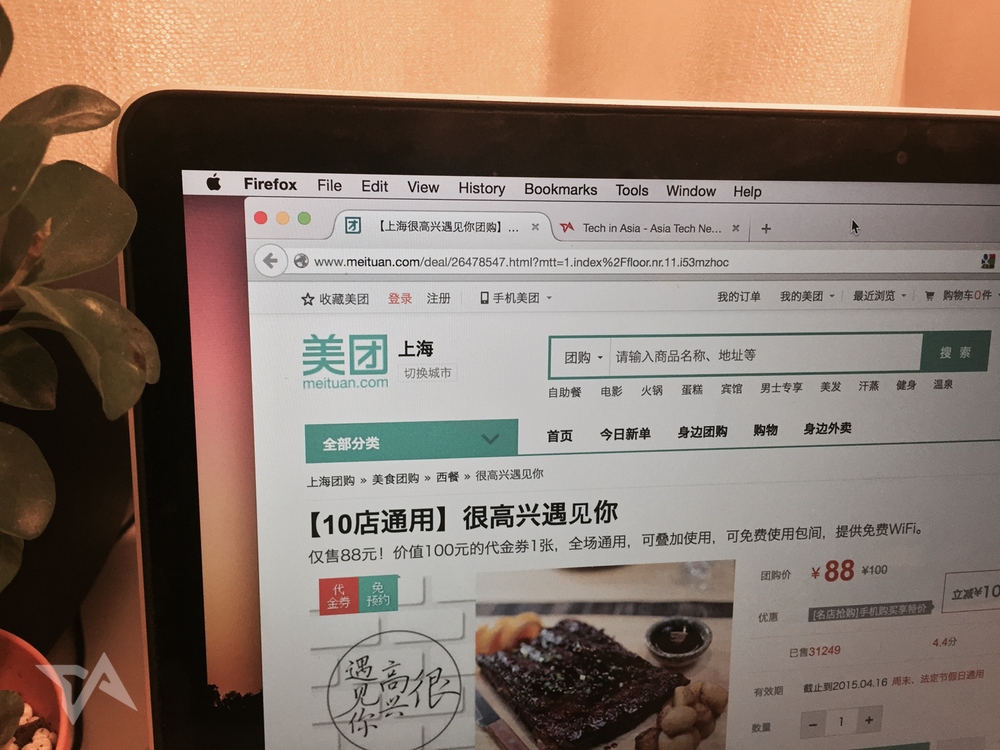 Many group-buying companies relied on subsidies and advertising to quickly obtain users, who then jumped shipped just as fast when the next platform launched its special deals. Instead of marketing, Meituan focused on developing its product. By offering a reliable service and superior technology, it gained and retained its crucial set of initial loyal merchants, which it parlayed into more users and a wider list of clients.
When the war settled in 2013, only Meituan, Dianping, and Nuomi were still standing, accounting for 80% of the market. Two years later, Meituan and Dianping merged in a US$15 billion deal, and the combined company is now worth over US$80 billion.
An "everything store"
At present, Meituan-Dianping might be most famous for leading China's food delivery market. It averaged 23.9 million deliveries a day in 2019 and controls close to two-thirds of the market, despite facing stiff competition from a well-funded and high-powered Ele.me.
However, Meituan's success extends far beyond food delivery, a segment that represented 56.2% of its $13.7 billion in total revenue in 2019. Since 2010, the company has progressively expanded alongside China's burgeoning consumer economy, successively connecting with restaurants in food delivery, cinemas for box office sales, hotels and transportation for domestic tourism, and more.
From its original berth in group-buying, Meituan has evolved into a veritable "everything store." Its app features more than 6.2 million vendors and 200 services and products that span a vast range of sectors. Users can virtually conduct any consumer activity from the offline world.
Meituan bade its time and strengthened itself.
Meituan's foundation and future success was forged during the War of a Thousand Groupons. Doubtless it learned much from the experience, as it seems to have applied the same strategy to conquer the shared powerbank market.
In both wars, Meituan bade its time and strengthened itself as competitors cultivated the market and destroyed themselves in the process, only swooping in to claim the fruits of their labor.
But this time around, Meituan is no longer a startup but a giant, so it can leverage its scale to devastating effect, strong-arming merchants into signing up for its service over rivals.
The other clear difference is that for three years, Meituan didn't even fight in the powerbank war. The reason why is now obvious: Its enemies were facing off on its turf, striving tirelessly to get placement in merchants' stores since 2017. Meituan has owned the merchant relationship since triumphing over Groupon clones in 2013.
It's as if Meituan owned a mall that leases space to millions of retail stores. For years, third-party powerbank rental services have vied to get their stations into these shops, only for Meituan to develop its own solution and offer it to customers, along with cheaper rent.