Swee Ann Teo is a Singaporean geek with a restless streak.
Coming from a middle-class family, he owned an old Apple II – one of the world's first mainstream personal computers.
As an eight-year-old in the 1980s, he obsessed over its Z-80 mircroprocessor and wrote his first program on the machine until it broke down.
"That experience led me to understand that I loved building things," he told Tech in Asia in an exclusive email interview.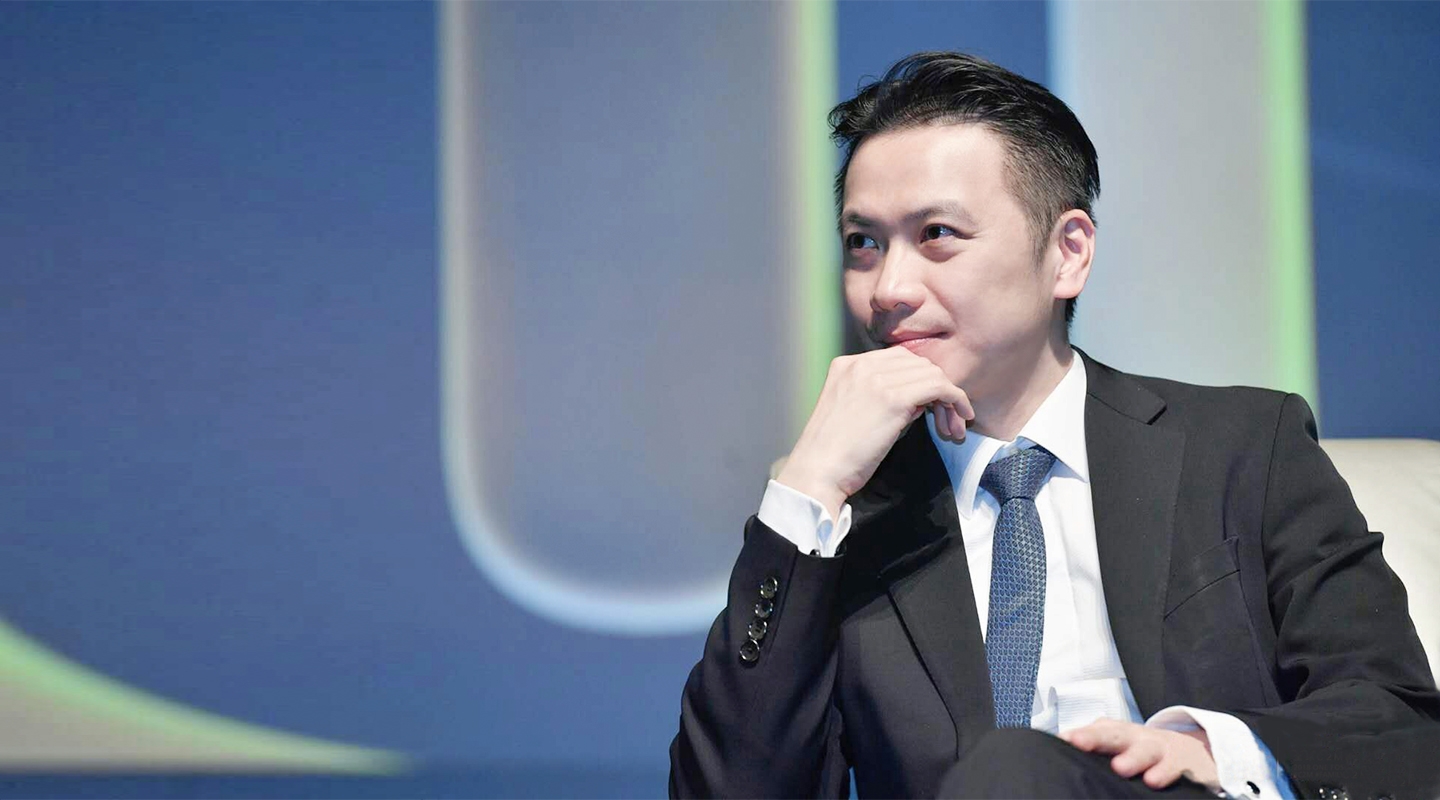 Today, that lifelong obsession has turned the 45-year-old into a billionaire. Like Wong Hoo Sim, the Singaporean who made a fortune by inventing the Sound Blaster sound card, Teo is in the hardware business.
But unlike Sim, who shuttled between Silicon Valley and Singapore, he's been plying his trade in China.
Betting his chips
Teo's Shanghai-headquartered company, Espressif Systems, is a leader in wireless- and bluetooth-enabled "systems on a chip" – essentially computers that are the size of a coin. "We sell chips and modules. That's it," he said.
These chips, which first took off among hobbyist hardware hackers, serve a grand goal. They can turn any dumb device into smart gadgets – think speakers, light bulbs, and switches that can be controlled using mobile phones.
By betting on the internet of things – a trend of interconnected computers being embedded into the objects people use everyday – and serving a passionate community well, Espressif has transformed into a company that's worth over US$2 billion (on a well-above-the-norm price-to-earnings ratio of around 100), with Teo owning about 44% of it.
Unlike many tech unicorns these days, Espressif is both growing and profitable. It has kept its sales and marketing costs down by relying on word-of-mouth and online distribution.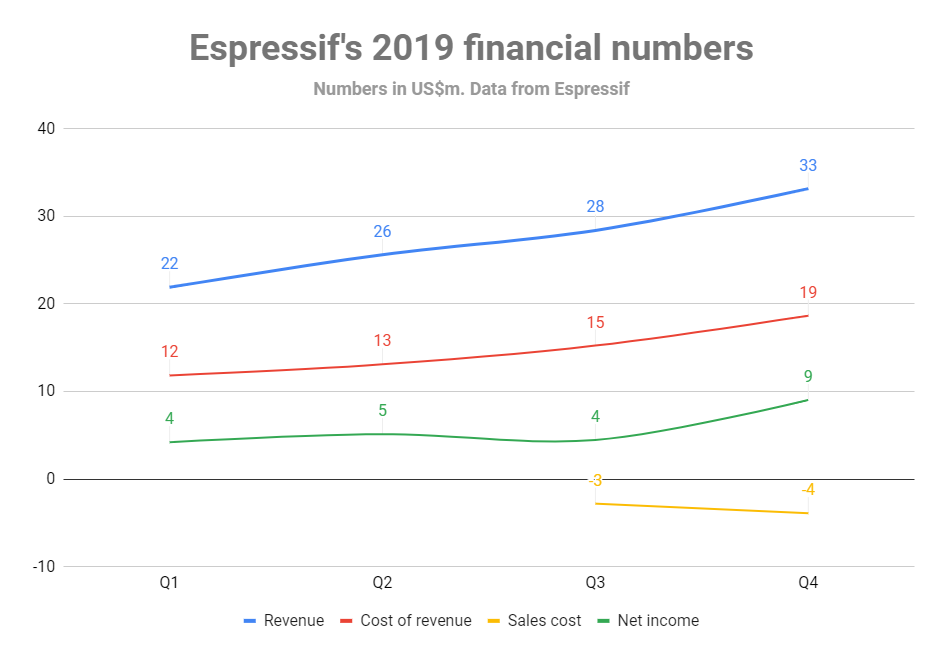 Before getting into the startup game, Teo seemed set for a comfortable corporate career. After studying at Hwa Chong Junior College, a top institution in Singapore, he graduated with an engineering degree from the National University of Singapore in 1999.
But he didn't tread a well-worn path. Teo would skip classes to practice classical guitar for 10 hours a day, though he studied just enough to maintain decent grades.
"I was probably a difficult kid because I was stubborn," he admitted. "I was fortunate that the school had been lenient on me."
As the internet bubble burst in 2000, Teo landed a role at a US startup where he helped design bluetooth chips.
But being bored at his second job in the US, he moved to China in 2004 – when the country's tech industry was still in its infancy – to help a company develop electrical components for digital televisions.
"I was looking for a challenge and some adventure," he said.
In the wilderness for seven years
Teo felt the itch to start something innovative. He saw that many startups in China were undercutting one another by developing identical products such as bluetooth and radio technologies as well as digital televisions.
At the same time, he observed that a new paradigm was emerging: As computers become more powerful, software could make chip design more automated.
"There are very advanced tools today that use AI to design chips that outperform those created by the more traditional methods," he added.
So he thought: Why not design software to create chips?
Espressif was founded in 2007 to do just that. According to Teo, those were lean times – the firm had to go through two phases before finding its sweet spot, and the founder spent two years without paying himself a salary.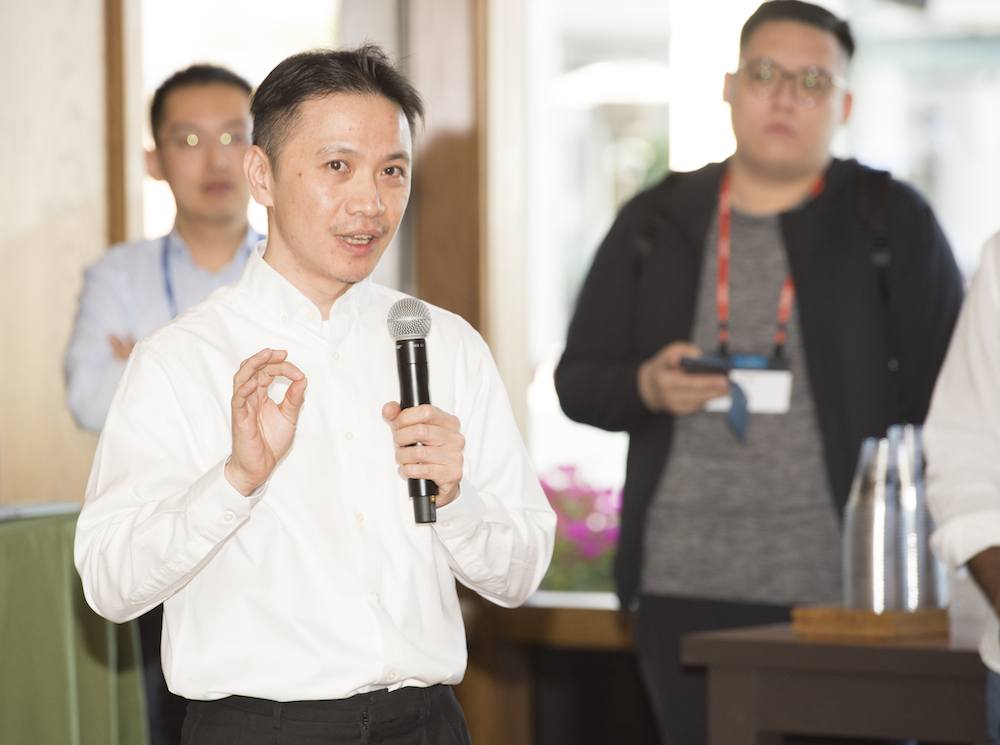 It turned out that getting people to learn new and complicated software was harder than he thought.
So Espressif became a chip design consultancy firm instead. While the business was profitable and made good money from helping clients build electrical components, Teo remained unsatisfied because he felt such a company wouldn't scale fast and would remain behind the technological curve.
"So I decided that we should design some chips," he recalled. The startup raised its first round of funding in 2013, just as it was about to put its landmark product, the ESP8266 chip, into production.
Taking the hobbyist world by storm
Espressif sought to squeeze Wi-Fi and computing components into a single chip that could be sold at an affordable price.
Doubters thought the goal was impractical, but Teo saw it as a mere design challenge. "We just worked out the physics of it," he said.
The chip became the talk of the town, first among hobbyist hardware tinkerers in China, then around the world. Its emergence was "shocking news" that "thundered across the electronics blogosphere," according to Brian Benchoff, a writer for American blog site Hack a Day.
"Yes, for five dollars you can blink a LED from the internet," he wrote.
Design prowess, however, was not the only reason for its success.
As those in the US tested this powerful new chip, they found a catch: All the documentation for it was in Chinese.
The hacker community rallied together to translate the instructions and figure out how to program the chip, and Espressif set up an official English forum for the product, which filled up with a wealth of information within a week.
The company has embraced software again. But instead of selling it to customers, it has released open-source platforms that help people create projects with its chips.
As a firm run by and built for tinkerers, the community is turning out to be a defensive moat.
"The real advantage of the ESP8266 is its raw popularity," notes a person on popular technology forum Hacker News.
This means that even though competitive chips from competitors like semiconductor giant RealTek have come out, developing on the ESP8266, even for commercial products, could be easier due to the amount of community support and resources available.
Even as the startup struck gold and scaled up, it has retained its geekiness at its core.
"Technical discussions form the core of life in Espressif," said Teo. Although he holds the CEO title, he spends most of his time on technology.
Still, he's had to broaden his horizons. "I need to learn some of the stuff that I have no interest in, or I should at least cultivate an interest in things that matter. As a CEO, you are responsible for everything," he added.
Ringing the bell
While Espressif was well-known among the DIY community, its prominence among the wider world grew once it rang the bell for its public listing on the Star Market, China's Nasdaq-like tech board, in July 2019.
The company even has a fan in Vivian Balakrishnan, Singapore's minister for foreign affairs and a self-professed tech geek.
While the Star Market has dimmed since it began – overall trading volume and stock prices of many of its listed companies have fallen – Espressif is an exception: It's trading at about 40% above the opening price.
While it maintains loyalty among hobbyists, the company has made inroads into supplying chips to commercial appliance makers.
Since its launch, Espressif has shipped 100 million chips to companies, including manufacturers of surveillance cameras, robots, sensor networks, and consumer devices.
Still, the firm has a long road ahead. As a new entrant, it's going up against well-established suppliers who've had long-standing relationships with consumer brands.
Teo believes his company can ride on the growing internet-of-things industry, which is expected to expand in the coming years.
"Speech recognition will become a standard feature in consumer electronics from this year onwards," he said.
While Teo believes Covid-19 will impact his firm, it hasn't shown in the company's numbers yet.
"We are betting that a cure would most probably be found by the end of 2020," he said.
Right now, his company is doubling down on what it does best: R&D. It aims to launch four new chips this year.
Look to China, not Southeast Asia
With Espressif reaching maturity as a company, Teo now hopes to spend more time contributing back to Singapore's startup community.
His main advice to founders? Don't be afraid of entering China.
"Many entrepreneurs think it would be difficult to compete against Chinese players and hence should not engage in this market," he added. "I believe this is a big mistake."
With China set to dominate this decade alongside the US, startups should build products that can take off in these countries.
"If we do not have a compelling product for the two largest economies of the world, we probably don't have a compelling product for the rest of the world," he said.
And while China has received a reputation for producing copycat products, Teo thinks it's a fallacy.
Even though the country is a "perfect model of utilitarianism" with a strong emphasis on efficiency and cost, he believes cost controls are a product of innovation. Teo also cited Tencent's WeChat as an example of Chinese innovation and long-term thinking at its best.
"We can look at how Tencent's QQ has given birth to WeChat. Tencent has reined in the baser instincts of competing with its partners," he said. Instead, the Chinese giant's working with them to build a diverse WeChat ecosystem.
Southeast Asia is likely to bear fruit only in the distant future.
While many Singaporean startups – and even Chinese startups – see Southeast Asia as a growth opportunity, Teo has a different view.
"A focus on Southeast Asia is likely to bear fruit only in the distant future," he said, noting that businesses thrive when there's "a stable government with a clear mandate to bring about stability and growth.
"In a nutshell, China is an excellent target for Singaporean entrepreneurs," he said.