Paktor, a Singapore-headquartered startup running a slew of dating apps and an offline dating agency, has conducted multiple layoffs since 2018, three sources familiar with the company tell Tech in Asia. They also said that the startup has made more cuts this year.
The company's headcount has fallen from about 250 to 190 between 2018 and 2019, according to ex-staff familiar with the numbers, even as it saw strong growth in Goodnight, its voice-focused dating app.
Paktor's CEO Shn Juay says that the startup now has around 200 employees. It makes job cuts every year as part of regular operational reviews, she adds.
She admits that Paktor has been "more aggressive this year in terms of the resizing." It will shed 5% of its workforce by the end of Q1.
"We want to centralize some of our resources in Taiwan, such as marketing and technology," Juay explains.
Another reason for the cuts is how Covid-19 has dampened business in two of its core markets, Hong Kong and South Korea. In Hong Kong, the political protests also made an impact, the CEO adds.
A third of Paktor's revenue comes from its offline dating agency, which organizes large-scale events for singles and matches them for one-to-one dates.
These business lines have been hit as the environment made it challenging for people to go on dates or gather in large crowds. All Paktor-run events have also been canceled in the past two months, Juay says.
"We'd book restaurants for couples meeting for the first time. And they'll arrive, only to find that the restaurant had been closed for the day or the week," she adds.
Cost-cutting moves
Since 2018, the company has been tightening belts to extend its financial runway: some benefits had been reduced and the regular layoffs made some employees tense.
"People tended to be edgy," says an ex-employee. "When we did a quarterly town hall where it's said that the company's not doing well, people will start to worry if they're next to go."
Its cash flow situation improved in the second half of 2019 where it was almost breaking even every month, the person adds. Juay says that Paktor was cash flow-positive in 2019 and most of 2018.
But the company's cash flow appears to have taken another hit this year, another source tells Tech in Asia.
Juay declines to comment when asked about the company's cash flow and whether it'll will be able to meet payroll and liability obligations. She did say that she's not expecting more cuts after March. The startup is also looking to hire in Taiwan, although plans have not been finalized.
Meanwhile, Joseph Phua, the CEO of Paktor's parent firm M17 Entertainment, isn't worried about the subsidiary's cash flow.
"The last time I had to worry about Paktor was three years ago," he says, referring to the dating app startup's merger with M17 in 2016. That was the last time he looked at its financials.
Phua explains that the group does not keep cash at the subsidiary level. This means M17 regularly withdraws and consolidates money from its 16 subsidiaries. Money is then injected downstream as needed.
This means that it's difficult for any employee within Paktor to have a true view of its cash flow just by looking at its financial statement.
"I've not received a request for cash disbursement from any of our subsidiaries," he says.
Online entertainment soars
Following a botched attempt on the New York Stock Exchange, Phua has been shaping M17 up for a second run at a listing.
Sources tell Tech in Asia that M17 held advanced talks to sell Paktor to other dating app firms last year. No deal materialized as Phua didn't get the valuation he wanted. Paktor did not attempt to raise more capital on its own, Juay confirms.
See: M17's ill-fated IPO: CEO reveals all
Phua adds: "Paktor is the only regional dating play […] Global players have not been able to penetrate these markets fully and hence, Paktor is extremely attractive."
A person familiar with the talks says that almost every single dating group in the world has made an offer.
A bright spot is GoodNight, an app that starts voice conversations between strangers.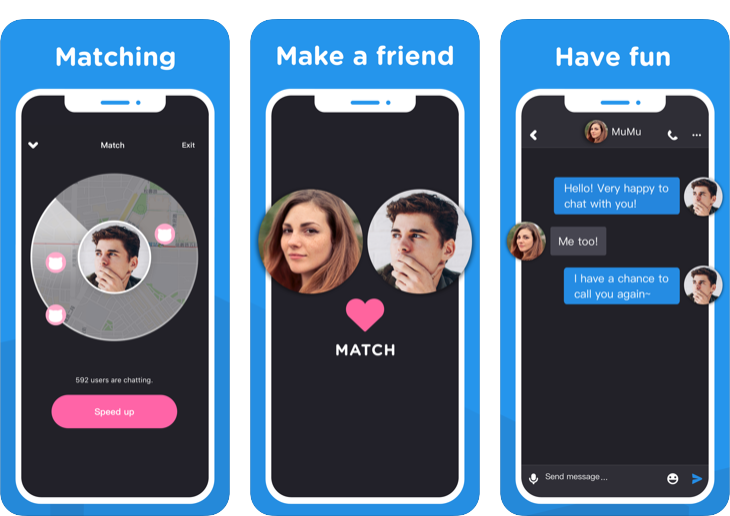 It ranks fifth in the dating category on Google Play in five countries, including Hong Kong, Taiwan, Thailand, and Vietnam.
Overall, Phua says that Paktor makes up a small part of M17, which focuses on livestreaming. While its offline elements have been affected by Covid-19, traffic to its entertainment apps has spiked as more people are passing the time while confined at home.
"For the last six weeks, we've had record numbers every day," he says.