Drugs such as cannabis are considered taboo in Asia, especially in Singapore, where airplane disembarkation cards are printed with "Warning: Death penalty for drug traffickers under Singapore law."
But despite the stigma, attitudes toward marijuana have recently started to change in the region. Following the liberalization of the drug's use across North America and Europe over the past decade, there have been signs of increasing social acceptance, easing regulations, and even steps toward legalization in countries such as Thailand, South Korea, Japan, and Malaysia.
Subsequently, the "green gold rush" began, with both startups and nations eager to share in the windfall. A report by cannabis research firm Prohibition Partners projected Asia's legal cannabis market to reach US$5.8 billion by 2024. In the same vein, Future Food Asia estimates the total sector, which includes recreational marijuana and hemp, to be worth US$12.5 billion by that year.
Another mind-boggling statistic: Asia is home to the highest number of cannabis users in the world, standing at an estimated 86 million in 2019, according to Future Food Asia. These numbers exceed North America and Europe, despite the two continents moving earlier to decriminalize the use of cannabis. Asia's total count is set to grow even further, with increased access to medical marijuana and the continued easing of regulations in the region.
Even in Singapore, which punishes drug traffickers with an iron hand, interest in cannabis derivatives is blossoming. Called cannabinoids, these chemical compounds are found in the cannabis plant and can be used therapeutically. The substance has been the subject of research by the government's National Research Foundation, which launched a S$25 million (US$19 million) initiative in 2018 to look into producing the compound, without "the need to grow the plant."
Large cannabis corporations in North America are also branching out into the Asia-Pacific region to get their share of the potentially huge market. For instance, Canada's Canopy Growth, the world's largest cannabis company, took root in Australia in 2018 to expand its footprint in the region.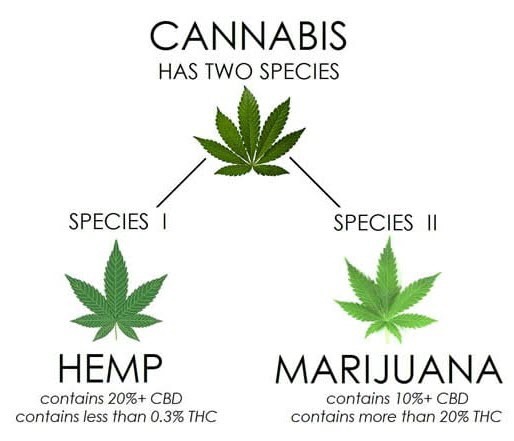 Another Canadian cannabis producer, Bluesky Biologicals, also expanded to the land down under in 2018, while establishing its hemp growing facilities in China, where it grows some 20,000 acres of the plant.
In February 2016, Australian authorities gave the green light to medical marijuana, opening the floodgates to investment opportunities and cannabis-related businesses. As a result, the Australian Stock Exchange (ASX) has seen a flurry of pot-related stocks make gains in the last couple of years.
It's a "no-brainer" for big cannabis corporations to make inroads into Asia Pacific, says Kitty Chopaka, the founder and CEO of cannabis-focused consulting firm Elevated Estate. "Asia has a great climate and lower labor costs," she says. "It's also a very big untapped market, unlike in the US and Europe, where the cannabis market has matured."
The grass isn't greener on the startup side
While analysts are singing praises about the potential of Asia Pacific's cannabis market, startups that Tech in Asia spoke with paint a less rosy picture. Many of these firms have pointed out regulatory uncertainty and a lack of support from governments as pain points, which is understandable, given the relative newness of the sector and its historical backdrop in Asia.
"Starting a cannabis company in 2018 was not easy, and placing our headquarters in Singapore did have its challenges," says CannAcubed founder Glenn Davies. His startup, which specializes in growing industrial cannabis, also aims to "educate, drive policy, and support the Asian cannabis industry."
While the Singapore Economic Development Board (EDB) tells Tech in Asia that it wasn't involved in helping CannAcubed establish itself, it recognizes that "many companies set up in Singapore, as it is an easy place to do business."
To conduct business in the city-state, "CannAcubed must ensure compliance with all applicable laws and regulations, including drug laws, in Singapore," says Goh Wan Yee, senior vice president at EDB.
Currently, CannAcubed is registered in Singapore as a biotech firm, with its headquarters there serving as a "a holding entity." The company's operations in the city-state are legal, as it doesn't partake in the use, production, or distribution of cannabis-related substances within the country's borders. What it does is cultivate industrial cannabis, called hemp, in China.
The early bird will definitely get the worm
For Davies, the most difficult challenge his startup has faced was raising capital. Although "funds were flowing in the US and Canada, little focus was on the [Asian] region," he says. "But the early bird will definitely get the worm as more and more cannabis-related investment opportunities present themselves."
Chopaka echoes this sentiment, saying "the lack of funding is usually the biggest problem that every startup has." In Thailand, even local marijuana-focused startups "have major difficulties entering the local market," she adds.
The two founders have a point: Investment in cannabis startups in the region are few and far between, with only one startup in India (HempStreet) closing a public fundraise this year. However, the seed round was backed by a US firm, rather than investors in the region.
One early bird in Asia's startup scene is venture capital firm Expara. Headquartered in Singapore and with an office in Bangkok, it has raised US$30 million to invest in cannabis-related startups in the region.
"We think the market is going to grow quickly starting now," Douglas Abram, the chief executive of Expara, told the Bangkok Post. "Thailand could be the cannabis tech hub, not just of Southeast Asia but of the world."
While Expara was in talks with a Thai company that builds LED lights for indoor grow houses and another that makes homegrown bioforming devices that control the lights and temperature for cannabis plants, the firm couldn't be reached for updates on its US$30 million fund or the upcoming investments.
Chopaka, who has collaborated with Expara, explains that the fund, like most others worldwide, has been put on ice due to Covid-19, and that Expara could be focusing on conserving funds for its other investments.
Startups need more help
Thailand, which has been viewed as the country that has helped push cannabis law reforms, has drawn flak for not cultivating a conducive environment for cannabis startups to set up. According to Chopaka, startups hoping to operate in Thailand face the issues of "the law, stigma, nepotism, and the current system's corruption."
Case in point, the Thai government has so far issued over 800 permits to mostly hospital and research facilities to develop medical extracts from cannabis, but none of these permits have gone to startups.
"Licenses are very restricted," says Chopaka, adding that only government departments and entities that work with them are allowed to have one. "Even in the private sector, a few doctors that have been granted licenses can't distribute cannabis in their private practices yet. They need to be in a government-based clinic to do so," she explains.
That's why it's important, she says, for startups to focus on tech that is "non-plant touching" – meaning they serve other purposes like product packaging or have growth monitoring systems – so that they can quickly pivot their offerings to serve other purposes. Planting systems designed for cannabis plants, for example, could also be used to grow other cash crops like sugarcane.
Prohibition Partners defends Thailand's move to be tightfisted in handing out licenses, calling it a move to "protect national interests" by utilizing its own natural resources, universities, and labor in cannabis production.
"There will be expertise and knowledge that Thailand can glean from foreign partnerships, but it's important that they promote a domestic industry so they're not reliant on international imports and capital," says Eoin Keenan, Prohibition Partners' communications director.
Apart from this, the firm says up-and-coming countries such as Thailand, South Korea, and Japan need to help startups navigate through regulation, as it's one of the main issues they face.
"Governments need to provide clear legislation and a concise framework that supports cannabis businesses and walk them through the process," says Keenan, adding that they must also dedicate time and resources to establishing the nascent industry and a new regulatory system.
Although Thailand says developing its medical cannabis industry would be one of its top priorities, there have been complaints of an undersupply of the plant itself. It's this problem that startups like Thailand-based Craft Pot hope to solve with its tech.
The startup manufactures reusable fabric pots that target the home-grower market. The container has a "root window," which allows the grower to monitor the root and soil of the plant, and comes with "low-stress" training e-material to help new growers learn about cultivation and troubleshoot soil and root problems.
"We can't promote our products as for growing cannabis yet, as cultivating the plant at home is still illegal in Thailand," says Craft Pot founder Sutthikead Sitivoradechkul. "However, we're developing our product so that we will be ready to bloom when the time comes."
That moment might come sooner than expected. Late last year, the Thai health ministry said it was ramping up medical marijuana legalization efforts that would soon allow all locals to cultivate up to six cannabis plants at home and sell their harvest to the government to turn into medical marijuana.
Another homegrown startup that is hoping to ride on the supply wave is 88 Cannatek. Chopaka, who works with the firm, tells Tech in Asia that 88 Cannatek offers a consultancy service to help these would-be farmers learn from industry experts in "mature" markets like Canada and the US to ensure that their products meet export standards.
The startup is also aiming to spread awareness on the hemp plant's financial viability. Although hemp fibre sells for 5 baht (US$0.16) per kilogram, which is less than sugarcane's 8 baht (US$0.26) per kilogram, it's more valuable in the long run.
"Sugarcane takes over a year to become harvestable, but for hemp, you can harvest it every three months," says Chopaka. "Besides the fibre, the rest of the hemp plant – its flowers, its seeds – those are even more valuable."
However, 88 Cannatek's founder Pornprasith Sibunruang says Thailand's "overly bureaucratic procedures" are delaying the development of its own cannabis industry.
"For example, there are too many government offices involved," says Sibunruang. "They should all be integrated into one office so that Thailand can take full advantage of this high-value cash crop." With the right moves, the country can become a global leader in the industry, he says.
Despite its issues, Thailand's cannabis industry will grow to US$661 million by 2024, predicts Prohibition Partners. But Elevated Estate's Chopaka is skeptical about this figure.
"It can be a realistic number if the actual industry opens up soon. But at the same time, I don't see most of that amount being from small-time businesses or startups. Rather, [it will be from companies] controlled by bigger producing players that are linked to the government," she says.
What's good about cannabis?
When Bangkok opened its first medical cannabis clinic in January this year, hundreds of "mostly elderly Thais" queued up to receive free vials of cannabis oil, wrote Thailand Medical News. The product contains the active ingredient cannabidiol (CBD), which the country's health ministry said is used to treat migraines, insomnia, neck pain, and muscle stiffness.
But that's not the only form CBD products take in the country; they come in tablets, oral sprays, chocolate wafers, and even traditional potions. It's a move that mirrors what's been done by American producers, who have flexed their creative muscles to use the versatile ingredient, adding it to cheeseburgers, toothpicks, and breath sprays.
Although the US Food and Drug Administration has only approved it for the treatment of two rare and severe forms of epilepsy, Dravet syndrome and Lennox-Gastaut syndrome, the regulatory body hasn't exactly endorsed its use for other ailments the products using CBD claim to help with.
The jury's still out on the true efficacy of CBD in treating conditions, such as anxiety, insomnia, and chronic pain, but further research is underway to discern exactly how.
It's also important to note the distinction between CBD, which isn't intoxicating, and tetrahydrocannabinol (THC), another cannabinoid that's known as the "controversial" part of cannabis. THC, due to its psychoactive properties that make people high, is the element that complicates legislation.
Hemp, though, contains a significantly lower amount of THC, with no more than 0.3%. By comparison, marijuana typically contains 5 to 20 percent THC. Due to the difference between these levels, hemp and marijuana are regulated differently under the law.
Another advantage that hemp has over its relative is its other uses. Hemp, or industrial cannabis, is used to make a variety of commercial and industrial products, including rope, textiles, clothing, shoes, food, paper, and even bioplastics – BMW, for one, is using it in its "i3" electric car.
"Hemp can also pretty much be grown in any climate and almost anywhere on the planet," says Davies. "It's also been proven to absorb more carbon dioxide per hectare than any forest or commercial crop and is therefore the ideal carbon sink."
Where does the money lie?
With most cannabis startups in Asia and even in Thailand adopting a wait-and-see approach, Chopaka suggests that profitability lies in cultivation – soil, sensors, vertical farming systems, packaging, or even blockchain tracking tech – rather than in growing cannabis itself. This serves as a backup plan in case legislation or regulations take too long to ease.
Vertical farming systems, in particular, have commanded a lot of attention in the agritech world. Startups like US-based AeroFarms and Germany-headquartered Infarm both raised US$100 million last year. Not only would the efficiency of vertical farming be beneficial for cultivating cannabis, it could also be adapted to grow several crops at once, with its multilevel vertical stacks.
Most of the region's earning potential is in China and India, says Future Food Asia. China is currently the largest hemp producer in the world, with its hemp industry valued at around US$1.2 billion. It also holds the majority of cannabis international patents.
India, on the other hand, is home to the highest number of cannabis consumers in Asia, at 38 million. This number is attributed to legal THC, CBD, and hemp production, while the use of bhang, an edible mixture made from the buds, leaves, and flowers of the marijuana plant, has been added to food and drinks in the country for thousands of years.
Having said this, many other countries could also unlock the potential to make money off of the burgeoning interest in the cannabis bud. The Malaysian government, for instance, was reportedly in talks with Australian cannabis giant THC Global to develop policy frameworks and a path to legalizing the medical usage of marijuana.
The Philippines has also budged on its anti-narcotics laws, even in the midst of President Rodrigo Duterte's crackdown on drugs. The country is pivoting to pass a bill in the House of Representatives that could pave the way for the medical use of cannabis. However, the country's Dangerous Drugs Board said this wouldn't necessarily translate to higher chances of legalizing medical marijuana.
Even Japan has taken an interest in conducting research for the usage of medical CBD brand Epidiolex, which was crafted as a treatment for two forms of childhood epilepsy. Made by UK-based GW Pharmaceutical, the trials, which are to be tightly controlled in a hospital environment, are exempted from Japan's Cannabis Control Act, which bans cannabis compounds in general.
Reading the tea leaves
Although seemingly untapped potential lies within Asia, with just 89 million of its 4.5 billion strong population currently using marijuana, much of the region's promise remains locked up behind legislation. But Elevated Estate's Chopaka says that the region is looking to Thailand as an example – be it for the good or the bad.
"Many observers in the Philippines and in Malaysia, for example, tell me they have been watching what Thailand does," she says. But these people don't just observe for inspiration; they're examining how the country runs things. "They want to see how bad it can get when shit actually happens."
For now, because so much is unknown about the cannabis black market, no other country in the region will legalize medical marijuana, Chopaka adds.
The black market price for cannabis in Southeast Asia stands at around 350,000 baht (US$11,000) per pound, which is much more expensive compared to that of legal cannabis in the US, which costs just US$800 a pound, says Chopaka. "[Suppliers in Asia will] see no point in establishing a national cannabis supply chain when they can't beat prices on the black market. They'll just import from the US," she continues.
The founder sees Thailand's cannabis industry as an emerging one, pointing out that a lot of investments are still at a "very early stage" due to regulations flipping recently. At the same time, cannabis-related businesses like Craft Pot don't have buyers for their products and services yet due to the restrictive criteria for permits in the country.
"Investors in this space need to have a deep understanding of the cannabis industry, as well as the understanding of the current and possible future laws that may change," she cautions.
Given that Thai startups have such difficulty entering the industry, Chopaka doesn't see foreign startups having an easy time, either. That is, unless they have a lot of cash to burn.
Meanwhile, Prohibition Partner's Keenan is optimistic, calling cannabis a "burgeoning market." He believes that once Asian countries advance to decriminalize the use of marijuana, demand will increase exponentially.
Like Chopaka, however, Keenan says that growth is dependent on legislative progression, which can be hard to predict. But ultimately, both believe that the grass is green for the cannabis industry in the future.
"Try to picture yourself going down to your neighborhood pharmacy in Thailand and asking for 'something that makes you happy, but also sleepy,' and have a professional go through a database of cannabis products to prescribe you exactly what you need. That's a future I foresee 10 years down the line in Thailand," concludes Chopaka.
---
This article was featured on Deep Dive, a series under Tech in Asia's Startup Snapshot podcast. Listen to the episode on Spotify, Apple Podcasts, or wherever you listen to podcasts.