Cracks have been forming at LenddoEFL, a startup regarded as a success story in the Philippines and an industry pioneer in Southeast Asia for using non-traditional data for credit scoring.
Attempts at restructuring operations are taking its toll on the Singapore-headquartered firm, which had assessed more than 7 million profiles and enabled over US$2 billion in lending in 20-plus countries as of 2018.
A multimillion-dollar term sheet that was on the table in 2019 seems to have fallen through, says a source familiar with the situation, worsening a cash crunch that has resulted in staff departures across global teams, in addition to pending payments to vendors.
That's just one among the many other challenges facing LenddoEFL, which initially extended loans to individuals by using algorithms that assessed creditworthiness. It tried to become a software-as-a-service (SaaS) company by selling its credit-scoring product, but the transformation hasn't been easy.
Employees seem to have borne the brunt of the company's restructuring efforts, with some going unpaid for months and others being terminated without notice. Former staff that Tech in Asia spoke to also bemoaned the lack of communication about operational health and a contentious management hire.
Speaking to Tech in Asia, LenddoEFL chief executive Paolo Montessori confirmed that while there had been staff exits, turnover has been "less than 10%" overall. The startup has been going through a restructuring effort in the past 12 months as it works towards becoming a "serious growth company."
The layoffs
In April, LenddoEFL's team of engineers in the Philippines – over 20 of them, which were hired through business process outsourcing company (BPO) Infinit-O – were made redundant as the partnership between both companies ceased, ex-employees affected by the move tell Tech in Asia. Some staff from its data science team were also affected.
"There was literally zero notice period," says an ex-employee who requested confidentiality.
There is nothing extraordinary about that. It's a company growing up.
Online postings show that the company continues to hire for roles in finance and engineering, and its current headcount stands at 62.
In the Philippines, it's common for multinational companies to recruit local personnel through BPO companies, which effectively serve as third-party providers. In effect, employees hired through Infinit-O don't fall under LenddoEFL's official headcount. "[Infinit-O] is our employer on paper. They pay our salaries, they provide us with government-mandated bonuses and benefits, [and] they file our taxes," a former employee explains.
Tech in Asia understands that LenddoEFL employees in international offices have also been retrenched. As it consolidated global operations, the startup replaced its finance administration team in Latin America with staff in its corporate headquarters in Singapore.
The changes come amid a push towards bringing the startup to a positive cash position, which it's expecting to achieve within the next year. As a result, this has called for "some difficult decisions to be made," Montessori says.
Some LenddoEFL employees "left voluntarily," while some, like non-performers, "were asked to leave," he adds. "There is nothing extraordinary about that. It's a company growing up."
Senior employees including chief commercial officer Mark Mackenzie were among those who had recently quit the company. He announced in a LinkedIn post that he had left two weeks ago, though he didn't discuss his reasons.
A constant pivot
Lenddo began in 2011 as a lending business in the Philippines. In 2015, it pivoted to focus on credit scoring and verification.
Its aim is to drive financial inclusion in underbanked and unbanked markets while helping lenders analyze credit risks with better speed and accuracy. The company's clients are mainly banks and financial institutions, including Canada-based Scotiabank and Bancolumbia in South America.
To do credit scoring, the startup analyzes non-traditional data points obtained from smartphone data, digital profiles, and psychometric assessments. The credit scores are then incorporated into the decision-making process of clients through application programming interfaces (APIs).
In 2017, the startup rebranded to LenddoEFL following a merger with Entrepreneurial Finance Lab (EFL), a psychometric credit-scoring company that was originally a research initiative at the Harvard Kennedy School.
While the merger expanded the company's footprint to over 20 emerging markets globally, it may have also spread itself too thin. By early 2019, LenddoEFL exited India as it trimmed down operations to markets that "made sense," says a former employee who didn't want to be named.
At present, LenddoEFL's core markets include Singapore, the Philippines, Thailand, Cambodia, and Vietnam. In Latin America, it's focused on Mexico, Columbia, and Peru. Business is "growing significantly" in Africa, Montessori says.
Culture clash
The 2017 merger, however, complicated things. An ex-staff, who was originally from EFL and had also worked at the combined entity, describes EFL as the "brain" while Lenddo was the "rockstar" sibling with the marketing know-how.
An increased focus on commercialization after the merger came at the cost of EFL's original social mission.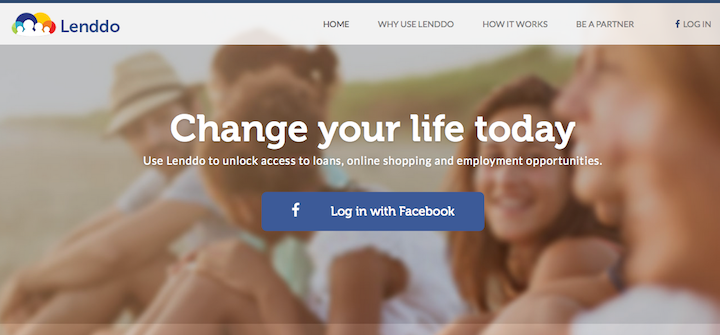 According to the source, many joined EFL because they believed that it was set up for the "greater good of humanity" and that its technology could help developing countries. "It sounds altruistic, but there are startups like that, and EFL was one of them," the person adds.
That, however, was soon supplanted by a mentality of scaling and building the company to gain "quick success." Amid the changes, many EFL employees were made redundant, leading to a "brain drain" as people who understood the product and knew how to sell it were replaced with new employees.
"It was a shame because a lot of know-how and intellectual knowledge resided with the EFL side," the source notes.
A scaling problem
Even after the merger, LenddoEFL didn't have a good understanding of the business and unit economics, an ex-staff with knowledge of the matter claims.
The company started off by serving small financial institutions and fintech companies, but it realized later on that these clients lacked the scale required to validate its scoring methodology. To achieve that, it decided to transition into a business-to-business, SaaS company.
The product was not an easy-to-sell, plug-in product.
But the shift wasn't so simple as customization is often required to serve large banks and financial institutions. "Selling to banks is hard. Selling to a bank when you're working in a core area of the business – credit risk – is even harder," says the former employee.
Another sticking point was how "the actual service model was not SaaS," adds the source. "The product was not an easy-to-sell, plug-in product."
This meant a lengthy sales process as well as more effort to ensure customer success and to prove the quality of decisions made.
"You'd spend six months selling to a customer – maybe longer – then six months implementing, [another] six months on data collection, [and] six months waiting for it to prove itself out. It's a long process to realize value," explains the source.
Even a third party that has a product with solid technology and analytics might find it hard to win over a bank. "If you're a bank, you might just want to do it on your own," the person points out.
A rival platform that declined to be named says that in the last eight to 12 months, it has stopped bumping heads with LenddoEFL during client pitches. "In the past, they used to be way more aggressive," the competitor observes.
A contentious hire
In April 2019, Montessori took over the helm of LenddoEFL from Lenddo co-founder Richard Eldridge. This set off a chain of fresh management hires, including chief financial officer Paul Devine and a new chief operating officer. Montessori describes both as "strong professionals."
However, the circumstances around Devine's hiring drew whispers among the staff.
It was thought that Devine would bring in new money – a multimillion dollar investment deal – to the company, but it's unclear if it has materialized. Montessori declined to comment on the matter.
The question was never asked by an employee.
Regular updates on the company's fundraising effort have also dwindled. In the absence of any communication about it, the reasons behind Devine's hiring remained shrouded in mystery.
Employees question the credentials of Devine, who had been fired from his post as chief executive at Alaskan oil and gas company NordAq Energy in 2017 over allegations that he misappropriated company funds, reported Anchorage Daily News.
Devine didn't respond to Tech in Asia's requests for comment.
Montessori thinks there was "absolutely" no need to justify the hiring decision to employees at any point in the process. "We certainly did our due diligence on him, and the board and the company [was] very comfortable that there's no wrongdoing on this part," he says. "The question was never asked by an employee."
He continues, "Yes, there was a lawsuit. Yes, it was unjustified… Yes, it has been settled and yes, it's closed."
Running dry
Despite going through what Montessori describes as a "challenging cash flow period" as a result of the Covid-19 pandemic, the company is now in a good cash position.
"We're not burning a significant amount of cash. We have 62 employees, and that's 80% of our overheads. We're burning a small amount on a monthly basis [and] we've reduced our overheads quite significantly," the CEO says.
But Tech in Asia's conversations with ex-staff reveal that some workers and vendors haven't been paid for months.
A former employee, who isn't authorized to speak to the media, was terminated in May for "no reason" after not receiving any salary since March. The employee received "no notifications about the situation."
LenddoEFL also has outstanding payments with BPO company Infinit-O, employees say, and it's unclear if they've been settled. Infinit-O did not respond to Tech in Asia's request for comment.
Montessori, however, denies these claims. "We have no problem meeting our business obligations," he says.
Tech in Asia reached out to LenddoEFL investors Kickstart Ventures, Life.Sreda, Omidyar Network, and Golden Gate Ventures for comment but didn't receive a response.
A communication vacuum
Communication between the management team and employees in the last few months has been patchy at best, according to former and existing LenddoEFL employees.
"They [the management] haven't been transparent on what's happening, so we don't have any idea if it's getting resolved or not," said a source from the company's offices in Southeast Asia, referring to outstanding invoices to a vendor.
It's not clear what's happening at LenddoEFL.
The sudden retrenchments came as a surprise to some employees. "[We were told that] if we kept our clients, we were OK. We not only kept them but also closed other deals," said a source from the international office, referencing a review plan that was shared with the staff in 2019.
Communication lines between the management team and staff were abruptly cut off towards the end of last year, the source claims.
"We used to receive monthly notifications about the company situation. Actually, we received several emails with good news about funding… but suddenly, nobody knew about the funding [anymore]," says a staff member in one of the company's international offices.
Montessori counters that the company's communication channels have stayed open, but pandemic-induced lockdowns have reduced his frequency of travel. He was speaking to Tech in Asia from Melbourne, Australia, where he has been in lockdown for the past three months. The CEO is usually based in Singapore.
"We communicate with our staff regularly as most businesses do. We have monthly team meetings [where] we discuss what's happening with the company with regards to operations [and] fundraising," he stresses.
For the most part, employees have been left scratching their heads over the fate of the company. "I don't know. Today, it is not clear what's happening at LenddoEFL," one staff member says.