As a recruiter, David Bolton has a ringside seat to the inflated salaries that tech firms often offer their employees.
"We had a case last year where a guy with a couple of years of experience was currently on four grand a month with the company," Bolton, an associate director at recruitment agency Space Executive's technology and transformation practice, tells Tech in Asia. After being interviewed and doing "really well" on the tech test, the company doubled the candidate's salary, he shares.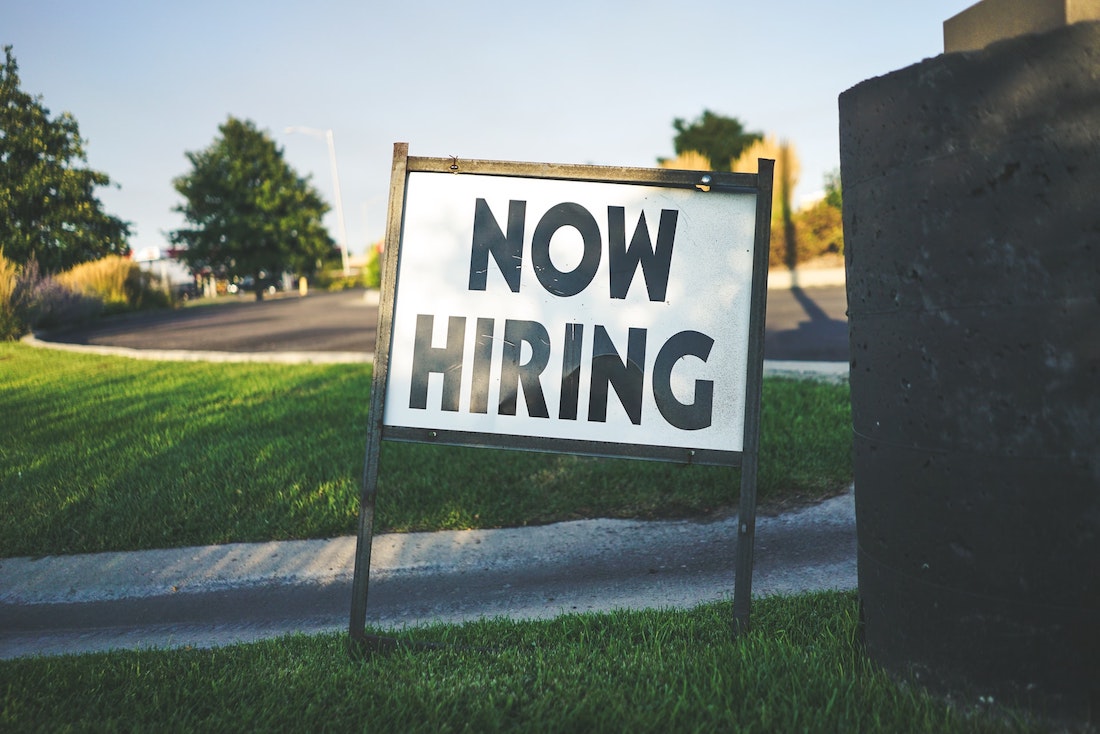 The firm in question was a Southeast Asian tech unicorn, says Bolton, who focuses on hiring executive and C-level staff. Competing startups, meanwhile, were offering the candidate about a 15% to 20% salary increase. This disparity, he says, applies from junior roles, senior hires, to tech leads.
When it comes to hiring the best talent, businesses in Southeast Asia – startups and tech giants alike – have been pulling out all the stops. But this may now be screeching to a halt as firms reassess labor costs amid a pandemic-induced recession that has already forced industry-wide layoffs in sectors like travel and hospitality.
Funding for startups in the region ended on a high note at the close of 2019, creating a new wave of tech unicorns. As they grew, many of these companies had to compete for the same talent as tech titans like Facebook, Google, and Alibaba, who have led the way in offering glitzy salary packages.
For smaller startups that are less flushed with cash, forking out outsized wages upfront – even for a highly skilled candidate – can be out of the question, leading to a brain drain in favor of bigger enterprises. During a recession, these firms are further disadvantaged, as they're forced to make cutbacks even as tech giants continue on their hunt for talent.
One reason that bigger firms offer huge increases in pay is the short supply for certain technical workers. For instance, proficiency in modern programming languages such as Golang and Node.js has been sought after, says Bolton. Companies have been seeking such talent from abroad in recent years, he adds.
Even before the pandemic, candidates with "very niche skills" could already command up to a 60% increase in salary, Shinjika Shukla, an associate director at recruitment firm Michael Page, tells Tech in Asia.
Collecting talent
To acquire top employees, rich tech multinationals will make every effort – sometimes to an extreme. Unprofitable tech unicorns have had to match them or risk losing out on the cream of the crop.
A founder from a mid-sized startup tells Tech in Asia about how the firm lost "two of its best people" to a big tech company even though there was no real need for them there.
"[The employees] went there, but there was nothing to do. All [the tech company] wanted was to make sure [a competitor] didn't get them," says the founder, who did not want to be named. Unicorns have followed suit, hiring with the idea that money will be free-flowing, the CEO adds.
Recruiters Tech in Asia spoke to say such hiring practices are typical. Tech juggernauts like Google are known to build a pipeline of incredibly strong talent, so even if they're not hiring for a role at that moment, they still seek to connect with potential candidates, said a Singapore-based recruiter who wished to stay anonymous.
Of course, new unicorns aren't rich enough to hire people just for the sake of it, but they're still offering generous packages. A human resource executive, who had worked for a major ecommerce company, tells Tech in Asia on the condition of anonymity that there was "no cap to hiring costs" at the firm. "There was never a spreadsheet that captures manpower cost," the executive says.
While the startup sector benchmarks its salaries at roughly 25% less than the traditional industry in exchange for equity, tech titans are paying higher than the previous jobs by at least 25%. This means that "they're paying 50% higher than the startup pay," the anonymous founder claims.
The caveat? These inflated pay packages may not come with job satisfaction.
"If you ask people who actually work at these businesses, even at the very senior level, what they'll tell you is that they are all very individual gears in a much, much larger machine," says Suraj Laungani, an associate director for startup recruitment at Space Executive. "That's the price they're paying to have that brand name on their CVs – to have that kind of compensation."
A primary complaint of these workers is that they have no impact, he adds.
Competing for top talent
Fast-growing technology firms like Grab and Razer aren't just competing for technical talent. As they blitz into new business areas such as financial services, they're also fighting for former investment bankers, private equity specialists, or ex-management consultants – people who could be a big help as they navigate new regulatory or financial territory.
Such candidates will often fill roles in corporate strategy, become corporate development heads, or even a finance or growth lead, especially if fundraising is part of the equation. Navigating Southeast Asia also requires talent who can maneuver legal and political minefields.
An early-stage employee might have helped to build a company from the ground up, but that might not be the same person with the skills to scale the business later on. "It's a completely different skill set," says Laungani.
"When you're at one and you need to get to 10, you need to bring in an investment banker to help you with that next round to fundraise, because that's the profile that you need in front of your potential investor," he adds.
Case in point, Hong Kong-listed Razer hired Neal Cross, the former chief innovation officer at DBS Bank, as an advisory board member last December, just before the lifestyle gaming company made an official bid for a digital banking license in Singapore.
For startups, the ability to offer high salaries upfront is purely a function of how much runway they have. With ride-hailing unicorn Grab raising over US$8.8 billion to date, it's no surprise that it's known for its high-paying tech roles.
"We benchmark our competitive compensation packages to the wider technology industry in order to draw the best global talent," said a Grab spokesperson.
Birds of the same feather
As high-level executives depart for tech companies, they tend to take like-minded colleagues along with them, creating a knock-on effect of attracting more well-compensated hires.
"I know without them having to say it that [founders] will be drawn more to a candidate who has spent two years in Boston Consulting Group, Bain & Company, and McKinsey & Company and then stepped out and done something else, as opposed to somebody who hasn't," a senior recruiter, who does placements for senior leadership roles across startups and venture capital firms, tells Tech in Asia.
For instance, Loic Gautier, part of the growing Lazada mafia, co-founded the Vietnamese ecommerce site Leflair together with fellow ex-Lazadian Pierre-Antoine Brun.
"We hire a lot of ex-Lazada, ex-Rocket Internet [people] as a whole – it's a great pool of talent," Gautier told Tech in Asia previously.
But this hiring practice could lead to the hiring more high-profile candidates demanding big titles and inflated salaries, says a former executive who has done recruitment for multiple Southeast Asian unicorns.
"If you're not from an Ivy League college – not from Uber, Gojek – you're different," the executive added.
Hiring during a pandemic
Startups are already feeling the impacts of Covid-19: Dealmaking in February was down 26% from the same month in 2019. And as private equity and venture capital firms pull back on investing, unprofitable unicorns may find it more difficult to attract and retain talent.
Following last year's WeWork debacle, businesses had to rejig their compensation packages as they shifted their priorities toward hitting profitability, Laungani says.
The move is a 360-degree turn from hiring practices from just a year ago.
Despite the economic fallout from the Covid-19 pandemic, hires with top credentials at tech juggernauts are still somewhat sheltered. But "lower-level" employees are often the first to be affected in any layoff exercise, just like what happened at Traveloka.
The outbreak has shined a light on companies' human resource policies and practices. But for the most part, firms are likely to continue with strategic hires as they keep current projects going.
A quick search on the websites of top tech unicorns shows that companies including Lazada, Sea Group, and Grab continue to hire for essential roles like backend developers and full-stack engineers, which are among the top most in-demand jobs in Singapore, according to LinkedIn data as of December 2019.
Chinese technology firm Bytedance is "still hiring and expanding in Singapore across various job functions," a company spokesperson tells Tech in Asia. The company behind the popular short video app TikTok is seeking to fill 10,000 positions globally despite the uncertainties brought on by the pandemic.
Meanwhile, giants with deep pockets like Facebook, Amazon, Alibaba, and Tencent could use this as an opportunity to snap up talent, even as unprofitable tech unicorns cut back.
Companies in general, however, are expected to take a more conservative approach in the current climate. "They will want to ensure that when they hire someone, they want to be able to offer long-term and stable employment," Michael Page's Shukla says.