As the alcohol started flowing at Zilingo's year-end party, employees witnessed the co-founders file out of the warehouse and head to the clubs – along with a select group.
While insignificant on its own, the incident fed into the disgruntlement that some staff were feeling toward the Singapore-headquartered firm. Their grouse? Systemic favoritism.
"It's blatant," says a staff member who declined to be named. Favored team members receive promotions or opportunities to work on more important projects regardless of merit, he claims, adding that "the unwanted work will be left over for the rest."
Everything came to a head last week. The young firm, which has gone from zero to almost a billion US dollars in value within half a decade, made headlines after it laid off 5% of its staff or about 45 of its 900-strong global headcount.
Sources, however, said the number of affected employees is higher. Those affected include people in Europe, Indonesia, as well as the company's just-shuttered US and Australia offices.
The news in itself isn't surprising. As investors tighten their purse strings amid Covid-19, many internet startups are shedding staff just to survive. Zilingo's layoffs, however, stood out: Affected workers have lamented to the media about how the exercise had been mismanaged and how the majority of those affected in the Singapore headquarters were locals.
This was one of the toughest decisions we've had to take.
Other issues are at play as well. While Zilingo has impressed topflight investors like Sequoia Capital and Temasek with its blistering growth figures, employees raised questions about whether the numbers could be maintained.
In response to Tech in Asia's detailed list of questions, the company issued a statement: "Last week, we executed an organizational restructuring to focus on our core business in Asia. This meant that we had some redundancies and had to let some of our beloved colleagues go.
This was one of the toughest decisions we've had to take as a leadership team. We are very sorry to see some of our most hardworking people leave us."
We reached out to four of Zilingo's investors, and none of them were able to comment.
Sinking morale
For three of the employees that Tech in Asia spoke to, the way the layoffs were done fueled their misgivings. They question why certain colleagues were kept while others were let go and allege that the startup didn't provide post-retrenchment support.
"Understandably, some of our colleagues are very upset and even angry with us. Each of the affected employees is being spoken to one on one to answer their questions and concerns," Zilingo's statement read.
"Noncompete clauses have been rightly waived while we're working hard to ensure they are placed well by creating a roster with professional details, reference letters, and tapping into our own networks," it continued.
And yet, employees feel that the layoffs showed a lack of communication from the top – an issue that had become a trend at the firm. The cuts in Singapore came as a complete surprise, as it seemed like business as usual before that. Some employees only found out about the layoffs through The Business Times, which first reported about it.
In Zilingo's Australia and United States offices, which are shutting down, morale hit rock bottom as employees worried if they would be let go. Anxious managers waited for instructions from headquarters, which was not forthcoming at first.
Employees say they've also received conflicting information about the reason behind the layoffs. While they were initially told that the exercise had nothing to do with Covid-19, a follow-up message that was sent to staff seemed to contradict that.
"As the world returns back to normal, we hope that someday we'll once again have the privilege of having you back," part of the message read.
A cause of these apparent missteps appear to be the insularity of the young founding team. Decisions were often made overnight without consulting the heads of departments. Some senior hires – hailing from banks or tech giants – were often kept out of meetings or discussions, causing a few of them to quit after short stints.
As a whole, Zilingo moves at a breakneck pace. "The mindset is always to launch things as fast as possible," a source says.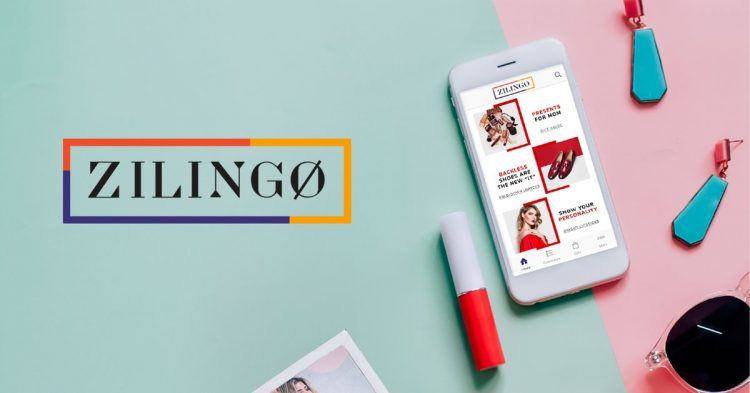 After raising a US$226 million round in February 2019, its headcount doubled to 900 in about a year. It changed directions a number of times since its launch in 2015 – from a fashion shopping site to a marketplace and services firm for fashion wholesalers, and now a software firm for fashion-focused manufacturers.
The startup is "turning out to be a very ARR-ish (annual recurring revenue) business in the long run," said Zilingo chief operating officer Aadi Vaidya in a previous interview two months ago.
At the same time, although it ostensibly focuses on fashion, its wholesale shopping site, Zilingo Trade, stocks home, beauty, and food products as well.
In October last year, the company announced a US$100 million push into the US, only to say last week that it would focus on Asia and emerging markets instead.
There's a lot of things we're not tracking.
While rapid decisions are par for the course among startups, sources feel these moves could've been exercised with more care.
Accounting processes have not kept pace with the growing size of the organization, an employee notes, saying, "There's a lot of things we're not tracking." Colleagues had to scramble to put numbers together whenever there was a request.
Meanwhile, Zilingo's CEO, Ankiti Bose, rarely addresses the whole company, sources point out. Major decisions, instead of being announced, were filtered down from one colleague to the next, sowing doubt among staff about whether the startup had a true "north star."
"We had big plans to launch in the US. We wanted to hire around 100 people. Overnight, it was cut to half. Two weeks later, there was a hiring freeze," an employee says.
Team members had to pick up the pieces. Budgets could be cut at the last minute, a source claims, causing them to make awkward calls to unhappy vendors who had to cancel a project that they'd invested time into.
Can it sustain its growth?
As Covid-19 ravages the global economy, it's likely that Zilingo's business has been hit. While certain ecommerce categories are thriving, fashion sales have suffered. Usage of Southeast Asian-focused fashion retailers like Pomelo and Zalora have declined, according to web and mobile app activity estimates seen by Tech in Asia.
It doesn't help that many fashion e-tailers also run physical shops, which are sitting ducks in a lockdown. Waning consumer spending is hurting the very supply chain that Zilingo is trying to improve, which means its own bottom line will be affected.
While sources close to Zilingo said that it was reaching US$2 billion in annualized gross merchandise volume and capturing a tenth of that as revenue, the company may face a tough time matching or surpassing these figures even if there was no Covid-19.
COO Vaidya noted two months ago that the company works with over 6,500 manufacturers and 70,000 sellers on its platform. Between 200 to 300 factories are paying for its freemium software, and about half of its seller base are active on a quarterly basis in some way.
As the software business is still nascent, most of its transactions come from business-to-business sales, Vaidya and various sources confirm. These purchases mostly occur through the Zilingo Trade website, its software for factories and sellers, or manual order taking.
But here's the issue. A person familiar with the company's performance says that the retention of these sellers has not met expectations. Sources add that on the factory side, only a fraction of them have an active relationship with Zilingo.
While the company has used promo codes to entice sellers to try the platform, they often drop off after the discounts run out.
Zilingo is still trying to address this problem. "It's a long journey," the person says.
After cancelling its expansion into the Western markets, it has bought more time to get things right.
Companies that are hiring may reach out to hr@zilingo.com with open roles or check out this spreadsheet for a list of affected people.